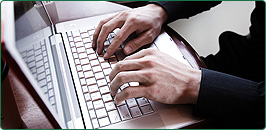 Interested in our WHITE LABEL Reseller Program. Give us a call @ 817-944-1786
Partnering with Internet Marketing Cafes will help your website consistently move up the search rankings over a 3 month period. When you use our tools and services you will not only see more website visits by potential customers, but you will see an increase in orders and responses.
SEO has the best long-term return on investment because once your site ranks for important keywords, you do not pay for each additional visitor to your site. This doesn't, however, mean SEO is free. For most competitive keywords there are a number of ongoing actions you must take to achieve good rankings and hold them for the long run.


01.

IMC reporting tool allows clients and resellers to quickly measure the performance of their website and online marketing campaigns.

02.

Search Engine Optimization (SEO) tool positions your website to rank high on search results pages for relevant keywords in your industry.

03.

IMC Pay-Per-Click Analysis helps place an ad for your business directly in front of the people that are actively searching online for your products and services.

04.

IMC Local SEO & Map tools maximize your exposure in local directories and online map sites.

05.

IMC Marketing tools help drive traffic and leads with search marketing then nurture your new leads as well as existing customers with our trademark eSend™ email marketing system.

06.

IMC has built the tools you need to monitor and build your online reputation on many of the Social Media sites such as Facebook and Tweeter.

07.

IMC My Customer Review feature is a feedback and word of mouth marketing tool helps you collect feedback and track referrals for special incentives.