Susan Pospcil SEO Reseller has been with IMC for several years after working in sales for brands such as Market Place PM and AT&T. She prides herself in offering individual attention to her direct clients and reseller partners.
Henry L. Caldwell III Search Engine Marketing specialist and is a branding professional with more than 15 years in the communications industry and 10 years in the internet business.
Charles Gill Pay Per Click Analysts specializes in developing, managing and analyzing campaigns on major search networks.
Our delivery team is committed to the highest levels of customer service.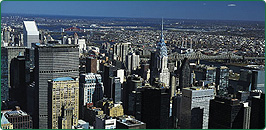 Internet Marketing Cafès
P.O. Box 153237,
Arlington, Texas 76015.
+1 817 944 1786Telephone:
+1 817 465 6566FAX:
E-mail: seo@internetmarketingcafes.com
Our White label SEO dashboard reporting tools will intelligently communicate progress on your SEO campaigns.
To report issues or inquire about our Reseller and Affiliate Programs, complete the form below. A representative will contact on the next business day.