HubShout reporting service allows clients and resellers to quickly measure the performance of their website and online marketing campaigns. Rather than build our own point service for each reporting need, HubShout has taken advantage of open web APIs (Application Programming Interfaces) that allow us to automatically analyze information that normally would require hours of data collection and complex spreadsheet formulas.
What does that mean for our customers? It means that we can make decisions faster and with fewer errors and it also means that you have access to your campaign information 24/7 through your own dashboard. If you'd rather get email updates, we can inform you about new leads, traffic and keyword trends as well as a consolidated monthly report.
Our reseller clients also get a private labeled portal on the domain of their choice as well as access to our Online Marketing Project Management tool to make notes about account actions that are included in automated monthly reports.
Our software can read and/or write data to the following services: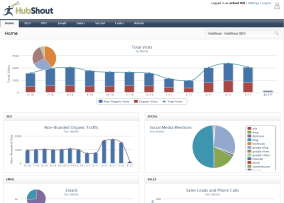 Get analytics, search rankings, leads, phone calls, paid search data consolidated in one report.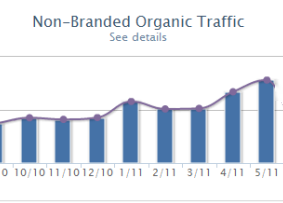 Non-branded organic traffic is an important metric for SEO terms. We filter branded from non-branded traffic in a quick graph.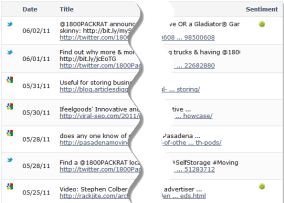 Resellers can use our private labeled dashboard and custom URL to reinforce their brand with their customers.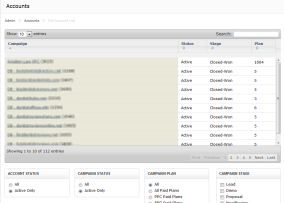 IMC allows you to quickly look across multiple campaigns or clients to check the overall account status. Drill-down to get details.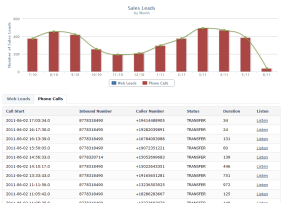 Add tracking numbers to your website with our JavaScript number replacer. Track and record calls in your dashboard.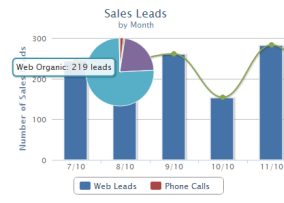 Use our web-to-lead form to capture leads on your website and track them in your dashboard.