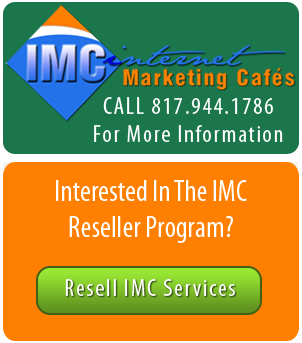 IMC offers the leading business SEO and PPC management platform to outsource SEO, consistently direct and manage appropriate search engine marketing activities, and create outstanding customer results. Compare SEO Resellers and see how IMC's superior technology and reporting will advance your business. Also learn about our White Label SEO technology that is included free for every member of our SEO reseller program. Finally, talk with an SEO reseller sales representative and see how the IMC service can help you grow your business.
The IMC Enterprise Platform is for an Agency or SEO reseller to offer industry-leading reports, analytics, email notifications, and workflow access with a privately labeled customer portal. If you want to outsource SEO, consider our various SEO reseller plans to utilize our private label SEO tools.
Reporting up-to-date, accurate information. When you outsource SEO to IMC, you don't outsource control. You will always know where your customers stand with us with our SEO reseller and paid search dashboard, which allows you to drill into your campaigns at a moment's notice and interact with your account team. Get a free trial of our Search Reporting Tool.
SEO White Label
If you are an SEO consultant or upstart SEO services firm you may be intimidated by the bigger players that are currently in the industry. Sure enough, search on any of our big terms: SEO, Search engine optimization, SEO services, SEO company, SEO firm, and you will see the biggest of the big. You will likely see them ranking organically as well as advertising on the right hand side. This can be disheartening. Especially when you find that they are paying $12 per click. At this cost, this means they have a well-oiled sales process. Super slick marketing materials. Customer dashboards and great case studies. You have to at that cost if you expect to see a return on investment.
At IMC, one of our advantages in the SEO reseller business is our technology. We have made a large investment in a technology platform that drives our delivery. As we've covered before, we believe that SEO is not magic. Most of the ingredients for a solid SEO campaign are well known. Websites don't fail to achieve good SEO results because the knowledge is not readily available. Sure, many people don't know how to do good SEO - but my point here is that if you want to learn it you can. No, the main reason that websites fail to achieve good rankings is because they fail to consistently execute what it takes to rank. This is the real trick to SEO services. Consistent execution of tactics known to work. So what does all this have to do with private label SEO? I'm getting there.
So take a few of the points I've made above and think them over.
SEO is not magic
You can easily learn SEO online
High rankings are the result of consistent execution
Much of IMC's success has been from our SEO technology platform
My plug today is for our private label SEO / white label SEO platform - which is a standard feature of our SEO reseller program.. If you cogitate on what you've been reading here, you can easily conclude that one of the best ways for a small SEO services firm to compete with the big guys is to private label an SEO platform that has already been developed. In fact, I am not sure how any small SEO firm does consistent execution at any level of scale without a workflow management system to keep everything organized. Sure, you can keep a handful of clients in spreadsheets and sticky notes. But if you are trying to grow a real SEO services firm, you will need a few things. These are a major argument for why you should outsource SEO.
A workflow management system built specifically for SEO activities
Enterprise reporting capabilities so your clients stay informed
If you agree with my premise here you basically have three options. A) You can take a generic workflow system (such as Basecamp) and bend it to be SEO-specific. B) You can build your own SEO workflow system from scratch. C) You can get a private label SEO (also called white label SEO) system that will give your company the tools you need to manage, deliver and communicate your results to your clients. We have an obvious bias, but you will need to pick one of these. No business of any size runs on Excel worksheets and sticky notes.
Here is how our SEO reseller program works:
At its simplest level, we deliver best-in-class online marketing services to your customers as if your company was actually handling the work. It is a scalable solution that lets you focus on sales while we work behind the scenes to get results for your clients.
Search Engine Optimization
Link Building Services
Pay Per Click Marketing Services
Local Listing Submission and Optimization
Email Marketing
Social Media Monitoring and Social Media Management
To Learn More Please Contact Us or Call 1-817-944-1786. You can also compare our reseller program head-to-head.